Panel Filter Used in Air Conditioner or Vent Place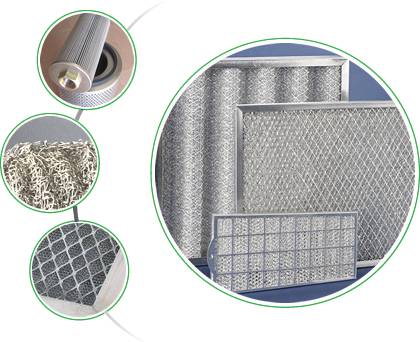 Boegger is a professional manufacturer and supplier of panel filter products, which provides high efficiency air filter and particulate collection for a variety of applications. Our products include aluminum frame panel filter, stainless steel frame panel filter, galvanized frame panel filter, knitted mesh panel filter element and air filter cartridge. They are made of metal mesh, have good corrosion and wear resistance, acid and alkali resistance.
Our products have been widely used for pre-filtration in air conditioning system, filtering tar and smoke produced in high-temperature oven. It can works well in high temperature and corrosive environment. It comes in a selection of filter media, sizes, grids and frame types. You can choose your ideal panel air filter from Boegger.